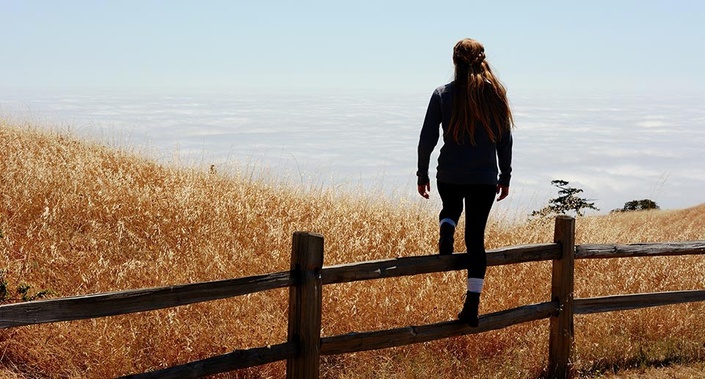 G.Y.R.L! (Get Your Real Life) 90-Day Bootcamp
A Transformative & Creative Bootcamp To Start, Create & Launch a Profitable Online Business in 90 Days!​
This is the most complete and comprehensive, actionable, step-by-step course to help you build a profitable creative online business from your skills & passions.
---
Wouldn't you

love to start a creative and successful online business focused on your skills and creative talents?

love to regain control of your life and stop working a dead-end job that has nothing to do with your art?

love to get a better lifestyle and a sense of freedom to show the world what you're here for?

love to stop the "struggling artist" syndrome and finally just get started on the road to abundance?

It's about building trust.
I used to think you had to acquire every bit of knowledge in my field to become an 'expert' before you could start an online business. Not true.

I used to think people wouldn't take you seriously if you didn't have years of experience to be successful. Not true.
I used to think you had to come up with a uniquely qualified idea – one that no one else was looking at – if you were to be successful. Not true.
All of my years of experience, research, inquiry and applying practical learning has taught me one thing...
The best way to learn, is to dive in.

But not without a parachute. This course is just that.
But, maybe you've done your own research and already found tons of ideas online. After all, there are a lot of people out there selling similar products and services and a lot of business ideas out there on the internet. Free and paid.
Sadly, most these are old ideas because everyone else is already doing them. And just because it's free, doesn't mean it's valuable, or comes from a reputable source, or adds value to what you are trying to create. Seems everyone has an idea of how to make money online. But, pull back the golden veil and you'll find most these (empty) promises are just someone else's hustle teaching you how to make money from teaching others how to make money. It's soulless.
With respect, please hold onto your pocketbooks and realize none of them will be life-changing.
My course can.
Is This You?
You don't think that people will pay you for what you have to offer
You think it's unrealistic to get paid for your creative work
You think your business idea has to be perfect before you can launch
You hate sales and marketing and you don't want to sound slick or fake
You have no idea of what you should charge or how to even value your offerings
You have no idea how to even run a business, much less even start one
You have no website, social media profiles or product to sell, all you have is your talents
---
Let me tell you why this course
will change your life.
To be successful in business, you need 3 things:
1. You need a product or service to sell
2. You need an email list that grows with your business
3. You need an engaged community that will drive loyalty and help you grow

That's it. Not to oversimplify, but honestly there's no need to make complicated business models, or heightened theories, or guru-like promises. Just honest hard work, with the right knowledge, strategic application and consistent effort.

Knowledge is Power
I don't pretend to know your future. But what I do know, is that when you are armed with enough of the right information, you know the right questions to ask and get timely answers to help you move forward. And that information in the right hands, gives business ideas momentum and opportunities to make money. A lot of money.
It takes guts to set up a new business. It also takes the right business idea which is going to work in practice and stand out in the crowd.

If you've been frustrated by finding the right idea, the one that's going to fit with how much money you want to make, how much you've got to invest, and the skills and experience you have to put into a new business endeavor, this course is for you.
This course will show you how to create a niche-based online business that you can work from your own home or studio or on the road. An online business that sells your own products and services that serves a deep niche market. You will be in demand and can charge higher prices, which will attract (and sustain) more customer loyalty.
This is a sustainable business model. Not a one-time launch or sale.
A Commitment To Excellence
It's my responsibility to give you the tools and resources. This course is laser focused on what you need to start, create and launch a successful online business. With step-by-step details and actionable tactics that you can learn and integrate straight away.
And all in 90-Days.
Even if you work full time. Even if you have a family. Even if you have other commitments and responsibilities.
If you make the time and a commitment to the course, I promise you will see amazing results.
Not only will you learn and do more in 90-Days than most people do in a year, but think of the insight and valuable knowledge you will gain. The expertise and authority. The inspiration, empowerment and encouragement. The confidence and pure satisfaction of knowing you created something monumentally important to you and your future customers.
Most importantly, you will have launched a branded, online business that serves your creative skills and passions. You will have the tools and resources you need to make it successful. And finally, will have started.
Success Breeds Success
Launching your online business is a powerful calling card and I want to help you get there.
With my course, group support calls, videos, worksheets, tutorials and resources, there's no way you can fail. All you need to do is show up, have the passion and purpose to to bring your 100% commitment, put in the work and see the results of your efforts.
That's not so hard.
Woody Allen said that 80% of life is just showing up.
Think of all the opportunities you may have missed, by just not showing up.
Please don't miss this one.
Give yourself the transformative experience of both personal and professional growth. It's time you bring your creative talents and share them with your eager audiences.
"Everything You've Ever Wanted,
is Sitting On the Other Side of Fear".
---
Here's what you are getting inside the course...
This is a 90-Day online course with a live group coaching element. Every week you will go through the online course module in the private members area. You can also join in for live group calls to get more hands-on support to ask questions and get feedback from myself and other students on the program!
Module 1: Get Started On The Right Foot

The New Positive Mindset (The Crossroad of Should & Must)
Business Success: Rules & Future-Proof Planning
Your Financials: Because Wealth is a Game of Emotion (Profit First)
A Business Plan With Pizazz
Your Challenge: The 21-Day Habit Myth
Module 2: Remarkable Key Systems
Your Frontline Assault: Get Organized

The Power of Automated Systems

Intelligent Time-Management - The Scrum & Sprint
Recommended Tools & Platforms
Module 3: Cultivating Your Core Audiences
Planting the Right Seeds: The 5 Top Audience Questions
Seeking Out Your Winning Community
Pain Points: Targeting Your Niche Customer
Infiltrate & Copy: Building Your Messaging
Module 4: Creative Branding For Your Niche
Branding: Making Your Mark
Images: The Power of the Visual
The Meaning of Colors & Fonts
Copy With Purpose: Increase Your Intended Results
Recommended Creative Authoring Tools
Module 5: Blogging with Impact
Accelerating Growth with Blogging
Your Foundation: The Website (Squarespace)
Storytelling: Writing Pillar Posts/Headlines/Sub-heads
The Technical Stuff: SEO/Keywords/Google Analytics/Meta Data
Integrating Images & Video
Topics with Flair: Creating Your 12-Month Forecast
Module 6: Email Marketing: You Can't Build on Rented Land
Connecting Directly with Your Customers
List Building – Set it and Forget it
Lead Pages/Sales Pages: Why You Need Them
Email Sequences & Broadcasting: It's all in the Writing
Recommended Email Autoresponders Platforms
Module 7: Social Media Mastery & The Power of Community
Social Media Platforms: Which Ones Are Right For You
Mobile Applications: Managing On The Go
Automate Your Communications: Scheduling Tools
How is Your ROI (Return on Investment) Doing?: Metrics & Measurement Tools
Social Media in :30 Minutes a Day or Less: Creating Your Editorial Calendar
Recommended Platforms
Module 8: Building A Robust E-Learning Environment
Building Assets: The Online Course Development
In the Driving Seat: How Your Audience Will Choose Your Best Course
All That Matters: Developing the Online Course
Creating A Free Mini-Course
Powerful Presentations: Video/Audio Recording
Recommended Creative Authoring Tools
Module 9: Developing Your Niche Products & Services
The Lead Magnets: Powerful Opt-ins and Content Upgrades (Sales Funnels)
Digital Products & E-Books
Physical Products
Consulting, Group Coaching & Membership Sites
Recommended Platforms
Module 10: 100% Pure, Organic Marketing 101
Why You Don't Need to Pay: No Sleaze Please
The Pareto Principle: 80/20 Rule (80% Promotion / 20% Creation)
Integration & Automation is the Key to Success
Inbound and Outbound Strategies for Growth
Module 11: Advanced Growth Strategies
Affiliate Marketing
Webinars, Hangouts & Facebook Live Streams
Audio: Podcasting
Video: Vimeo & YouTube Channel
JV Partnerships
Guest Blogging
Recommended Platforms and Media Channels
Module 12: Your Big Moment: The Launch
Finessing & Final Checks: Launching Your Brand
Into the Future: Planning, Growth, and What's Next?
Bonus Material & Offers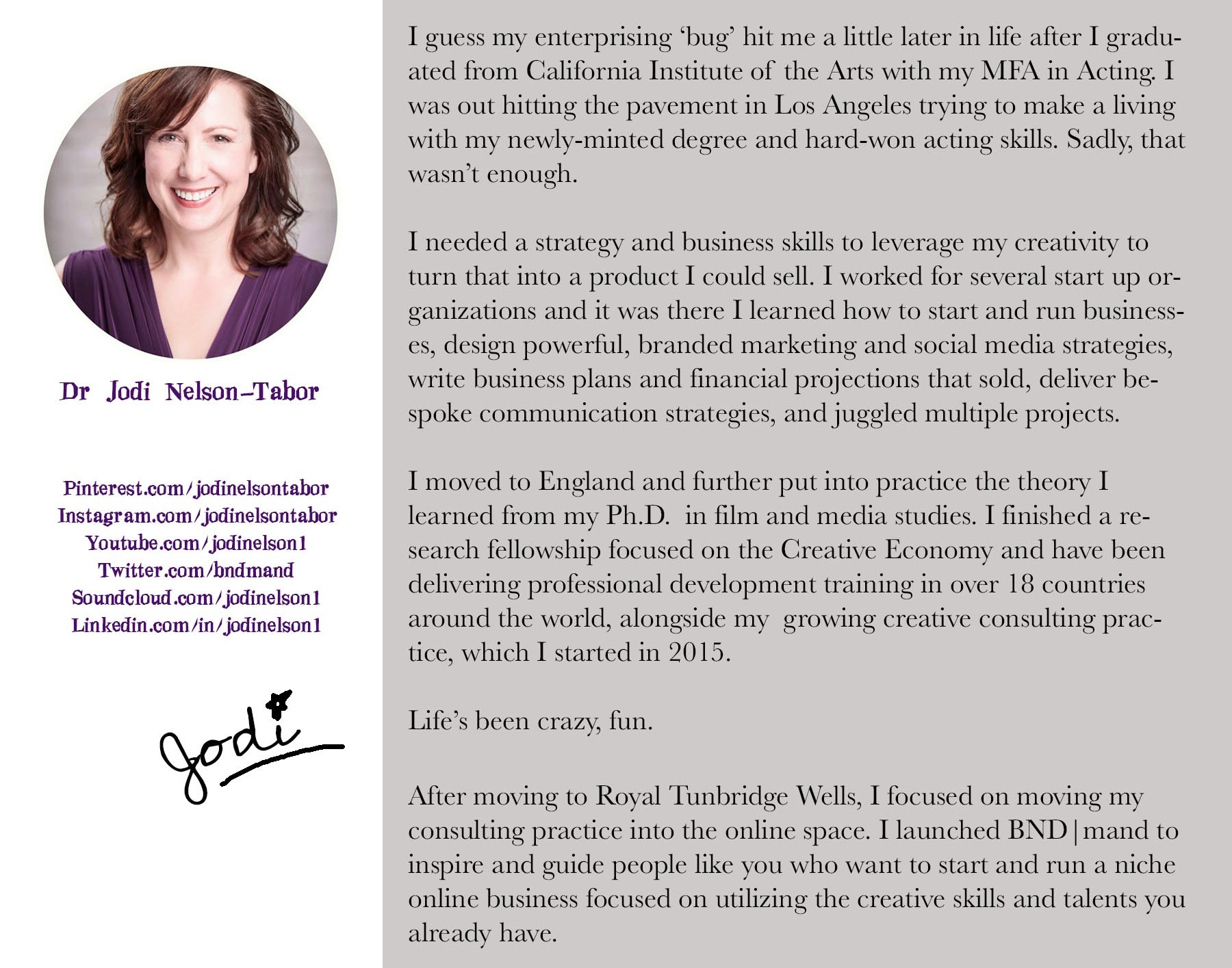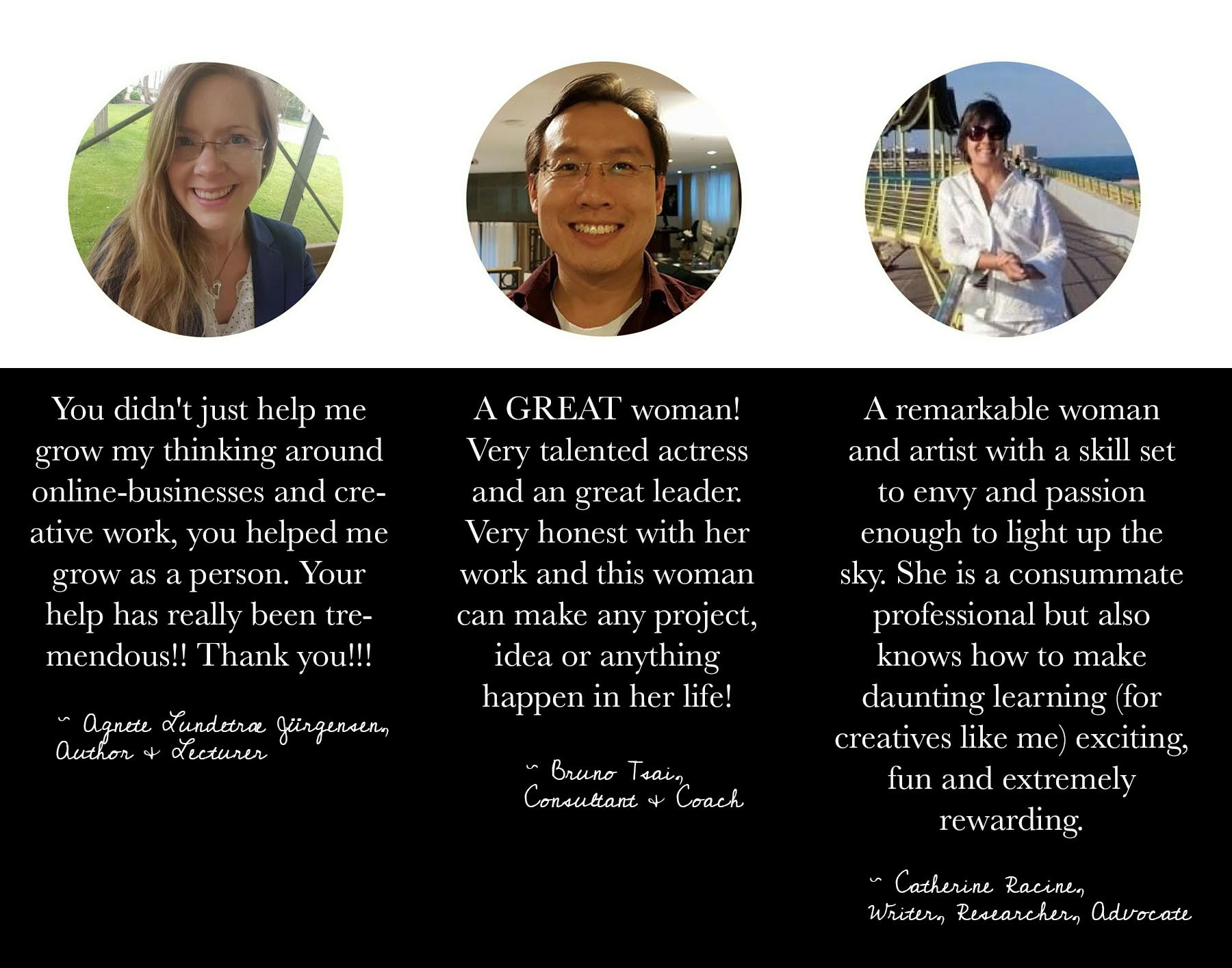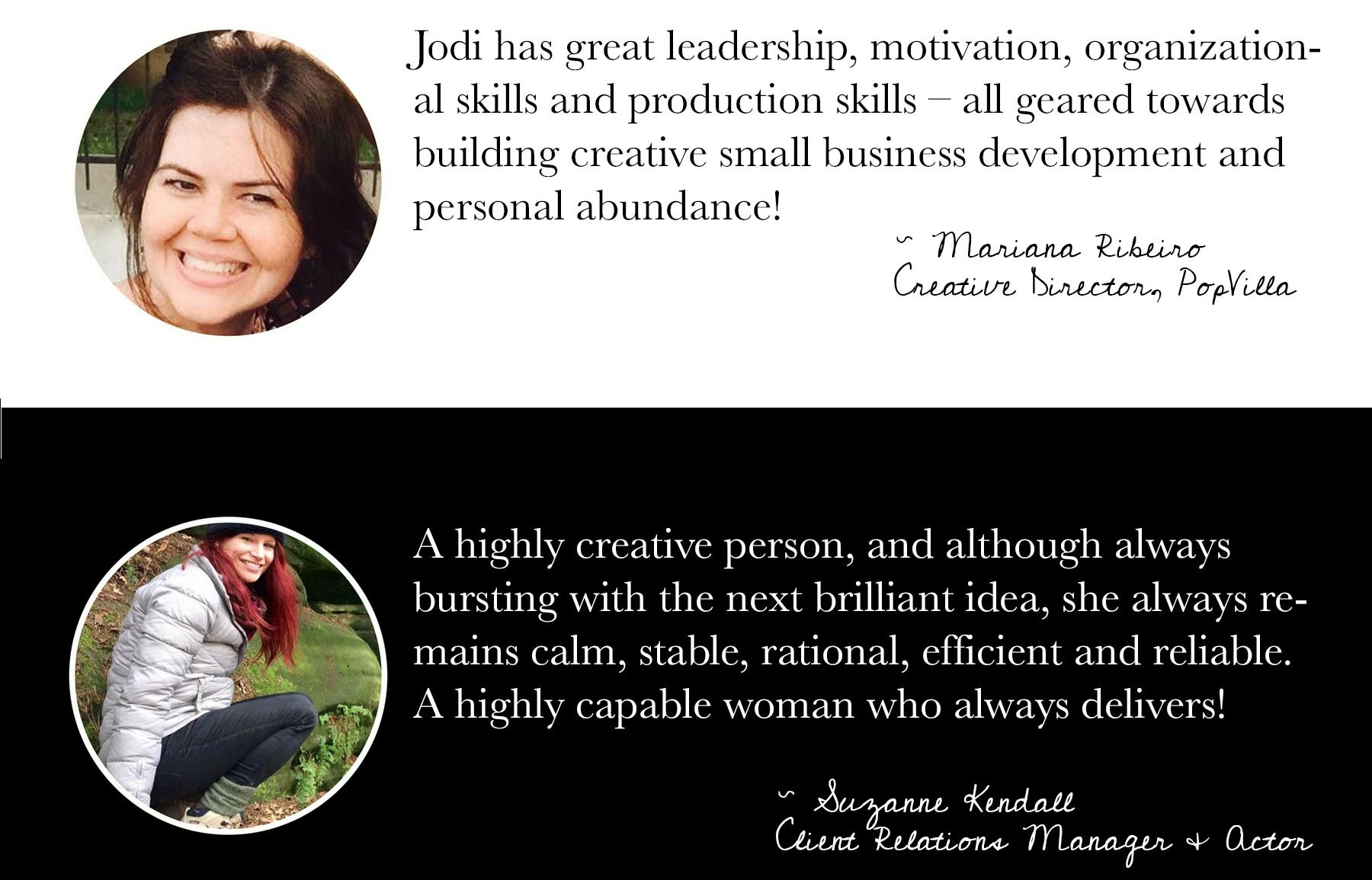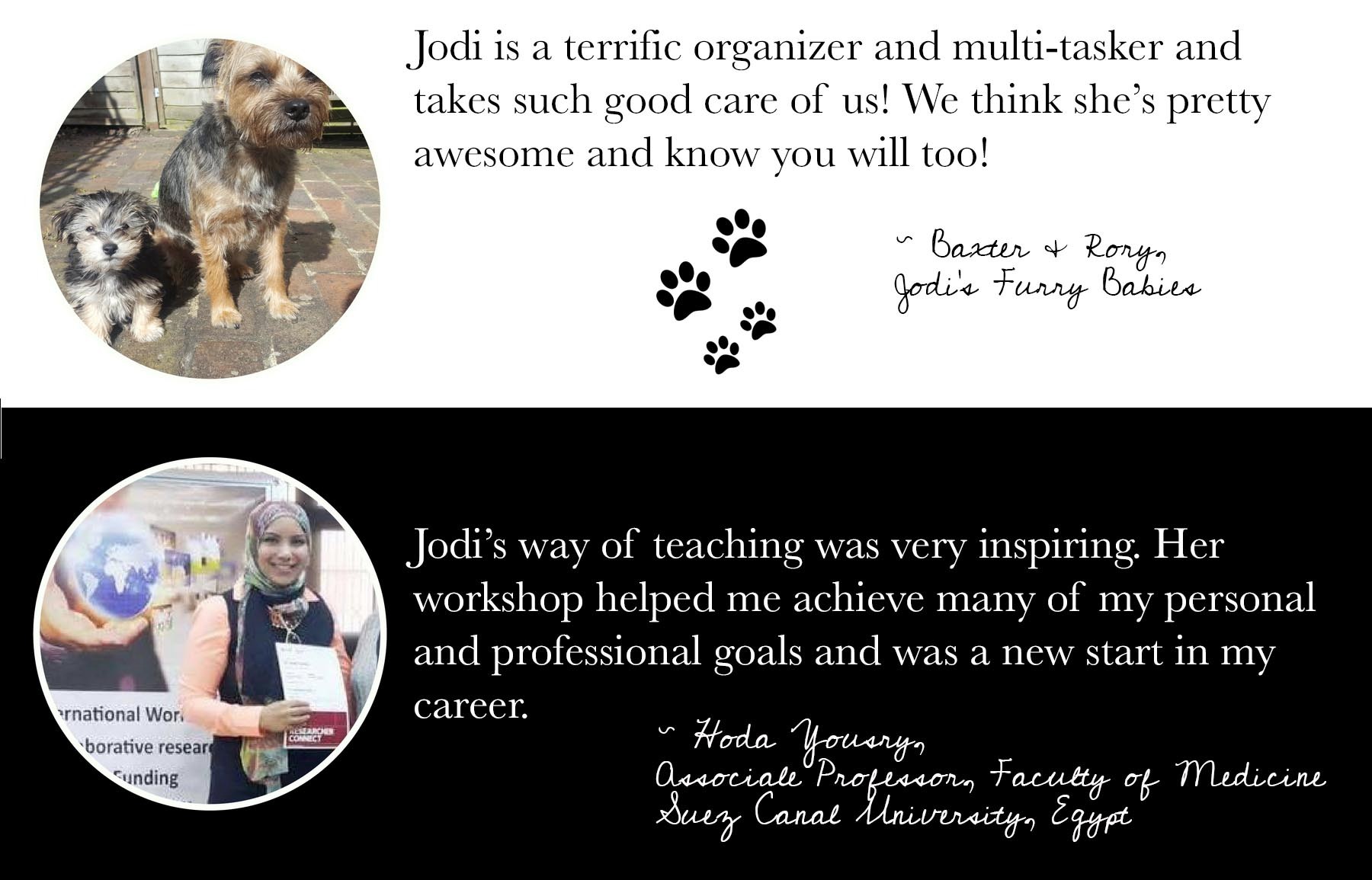 Frequently Asked Questions
What happens when you buy?
Step 1: Create an account (or login if you are already a Teachable member) and enroll in the G.Y.R.L! (Get A Real Life) 90-Day Bootcamp via credit or debit card. Step 2: You'll get immediate access to the course. I have a welcome module waiting for you so you can dive in with the right mindset from the beginning. Step 3: You'll receive a welcome email with login information so you can store and access it at anytime. I can't wait for you to jump in.
When does the course start and finish?
The course starts September 1st and ends in 90 Days. Each week a new module will unlock and it is a completely self-paced online course. You also have lifetime access so you can repeat modules any time.
How long do I have access to the course?
How does lifetime access sound? After enrolling, you have unlimited access to this course for as long as you like - across any and all devices you own.
I am starting from scratch, no following, no website, nothing. Can I be successful with this course?
Yes - I will lay a roadmap so that from day one you can go in with confidence knowing what you are worth, what you will charge, put systems in place and create a successful and actionable roadmap so you can see what needs to be done to make this happen. I've taught hundreds of students all starting at different points in their business and I want you to be next.
Can I really create a full-time income with my creative business?
Absolutely!! If you put the work in, doing this full time is completely a reality. In fact I've been able to support my family with the income from my creative business and consulting. You too can build the financial security you are looking for.
How do I know this will work for me?
This system has worked for me, my business, my clients and students. I would be lying if I said it was easy. It does takes time. It does takes dedication. It does takes follow through. But I know you are absolutely capable of doing exactly what I've done; you just have to put your mind to it. I'll help you get there.
Will this course continue to be updated? And will I get free access to future versions?
As updates are released and future versions are put out, you will continue to have unlimited and lifetime access.
What if I am unhappy with the course?
I would never want you to be unhappy and will always strive to ensure you have a positive and successful experience. However, if you are unsatisfied, for whatever reason with your purchase, please contact me in the first 30 days and I will give you a full refund with no fuss.
This course is not open for enrollment.